Buckingham Palace Staff's Flexible Working Likely To Continue After Pandemic
As lockdown continues in the UK, it seems even staff at The Queen's official residence won't be returning to the 'office' anytime soon.
Like many businesses across the country, the Royal Household has implemented 'flexible working' to help staffers adapt to the current conditions, especially those juggling their roles with home-schooling.
In an job advertisement for a Senior Employee Communications Assistant at Buckingham Palace that's currently live on the Royal Household website, the role stipulates that there are plans for staff members to continue remote working in the long-run.
The £27,000-a-year position, working for the Privy Purse and Treasurer's Office department, reads:
'Working as part of our professional and supportive HR team, you'll underpin all aspects of our employee communications and will join at an interesting and important time.
'With c.1200 employees spanning a diverse range of roles, our internal digital platforms are currently more important than ever; ensuring everyone is informed, connected, engaged and able to work effectively regardless of their location. And as we look ahead, more flexible ways of working is likely to continue post pandemic, making your role key to our future.'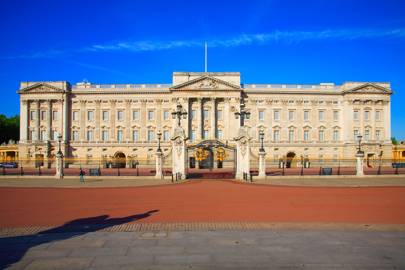 The successful candidate's role will include creating digital content for staff and potential employees which will include 'videos, animations, artwork and resources' and the ad says the digital-savvy role will involve 'filming and editing your own video content.'
Interviews for the position are taking place in February, likely to be via an online video call.
With many of the Royal Family's office-based staff continuing to work from home, family members themselves are also continuing to undertake their duties remotely. According to the Daily Mail, last year The Queen and the Duke of Cambridge carried out almost half of their official engagements via video or telephone.
In the last week, the Duke and Duchess of Cambridge have been busy working with NHS staff to put together a Burns Night feast, with Kate also speaking to frontline nurses and thanking them for their work.