8 Tips to Grow Your Social Media Presence in 2020
Social media can be a cornerstone component of building a comprehensive digital marketing strategy. It offers direct targeting to the exact type of people you'd like your message to reach. It's a way to spread brand awareness, share helpful information, tell your story of who you are and of course, even sell.
For marketers at banks, credit unions, financial institutions and fintechs, it's all very clear: There's a need to go digital and get on social. It's where consumers are. According to a 2019 report from HubSpot, over 40% of the world's population is on social media (an estimated 3.2 billion users), with 54% of those social users using social platforms to research products and services.
The COVID-19 pandemic has only exacerbated this need, as we've seen an abrupt shift to operating in virtual environments. Social media has continued to grow as an important tool for sharing and distributing information, with social platforms reporting 2020 increases in user engagement and platform usage, according to Sprout Social. Consider the following tips when starting or growing your credit union's social presence and strategy:
1. Identify Your Audience
The Pew Research Center reported seven out of 10 U.S. adults have used and are familiar with social platforms. With a reported 2.45 billion active monthly users, Facebook continues to be the leading platform, with Instagram topping one billion, and LinkedIn and Twitter each boasting over 300 million, according to Sprout Social's 2019 Index. Taking the opportunity to introduce yourself, your business and your role in a community can help you identify a group of people who not only are interested but willing to follow and share your business page. Take time as an organization to consider who your ideal audience (demographics, interests, careers, industries, etc.) is and what content could be produced to reach them.
2. Evaluate Which Platforms Work for Your Business
Consumers have an unprecedented number of ways to search and find businesses online. In its infancy, social media was simply one way for people to connect virtually. Today, Facebook, Instagram, Twitter, LinkedIn, Snapchat and TikTok are the most popular U.S. platforms. These options attract different audiences and provide alternative ways to share and process ­information. By considering your ideal audience and strategic goals, your organization can evaluate which platform(s) should be leveraged to build a social presence. Identify the platform(s) that best help share your message and amplify your presence to employees, partners and consumers. Sprout Social's 2019 Index shared that 66% of consumers report they like and follow a brand on Facebook. On Instagram, it's 90%.
3. Consider Strategic Messaging
Consumers don't necessarily want to be sold something on social. They want to have an experience. Your business is more than its products and services, and social is an important way to communicate that story. Your message should be strategically tailored across different platforms. Twitter is commonly used to discover new information and quickly access news, while LinkedIn can be more effective at lead generation as it facilitates a stronger sales pitch for your institution's products and services. Partner with industry publications, identify hashtags you can participate in, and monitor who is currently sharing and amplifying your brand. Use effective, consistent messaging that resonates with your audience, builds your brand, and helps others find and share your story.
4. Leverage Comprehensive Analytics
Social platforms offer comprehensive analytics dashboards that can provide additional insights into your audience and how content is consumed. These analytics provide information about your audience and followers, while also offering tangible metrics to measure growth and progress. Engagement, follower count and average reach can be used to quantify your efforts to drive people to a certain link, post or message. By intentionally measuring social-driven goals, you can assess how social is impacting the organization and where it fits into your marketing strategy.
5. Make a Content Calendar
Often, financial institutions fall into the trap of only posting on their social platforms when something is "happening." Don't use social only as a vehicle to share news or upcoming events. Have a consistent, ongoing presence, and be dependably consistent with planned posts that are scheduled each week. Pew Research reported that 74% of Facebook users visit the site daily, and as algorithms shift to show users content that is relevant and specific to their interests, it's important that you continually provide information that will resonate with audiences and increase your following.
6. Research Industry ­Compliance Standards
It's important for institutions to consider how their messages can remain compliant. This may mean regular check-ins with the legal team to ensure there isn't a compliance issue or concern. The CCPA and GDPR have more recently driven data collection and privacy accountability, while Section 5 of the Federal Trade Commission Act, Fair Debt Collection Practices Act, the FDIC and the NCUA, among others, have policies in place to help offer consumer protections. Additionally, the UDAAP (unfair, deceptive, or abusive acts and practices) policy outlines how financial institutions can market products and services.
7. Consider an Ad Campaign
Social media is one of the remaining spaces available to marketers where it is not necessary to pay to play, offering opportunities to reach people organically and free of cost. However, advertising can be utilized to help prompt audience action or share a specific message or campaign. Social media ad spend was over $89 billion in 2019 and shows no sign of slowing down, as Facebook reported over seven million individual advertisers last year. Don't be afraid to put some social ad dollars in the budget.
8. Regularly Reevaluate Your Social Strategy
Social media is not a sitting target, as new platforms continue to emerge and consumer behaviors change. Remember Myspace? Heard of TikTok? The financial industry is a relatively new player in the social space, with most organizations only adopting it in the last three to four years, according to an ABA Research Study. It's important financial marketers continually stay educated on changing consumer behaviors and platform updates, and how those variables affect the implemented social strategy. For example, Instagram only introduced "stories" in 2016, but that element is now a critical component of how users engage with the platform.
Social media holds a lot of influence for both consumers and credit unions. What you don't do is just as important at what you choose to do. It's critical that your institution is not simply on social just to be there. Ensure intentional growth, regular posting and an ongoing strategy that helps you connect with your ideal consumer audience, while also striving to meet business growth goals.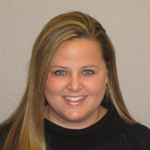 Amy Hearn Vice President of Marketing Allied Solutions Carmel, Ind.